The following speakers have agreed to give a keynote:
In addition, there will be a panel
More info also at: http://srae2021.aalto.fi/
Peter Ayton, Dept of Psychology, City University of London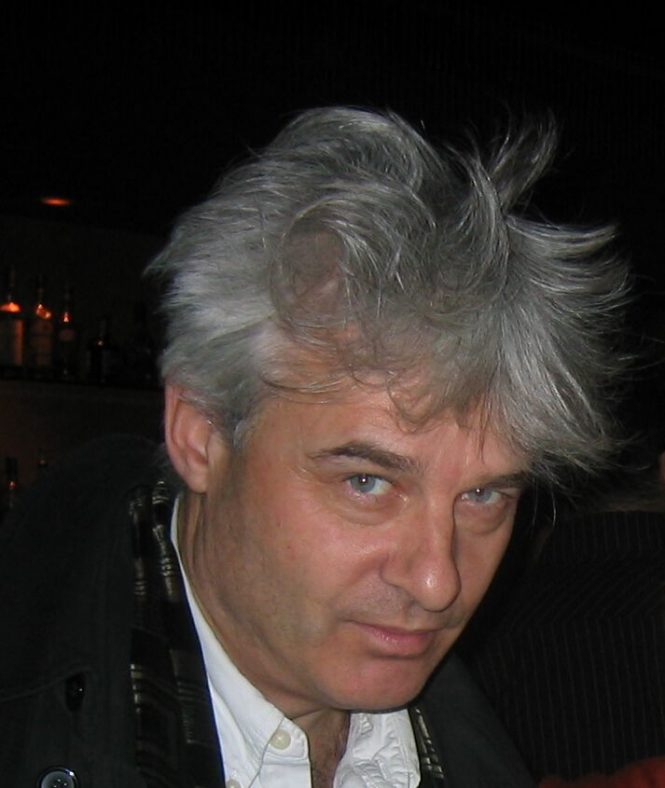 Peter Ayton is professor of Psychology at City, University of London where he has been since 1992. He has held visiting appointments at Carnegie-Mellon University; University of California, Los Angeles, INSEAD; Princeton University; University of Mannheim and the Max Planck Institute for Human Development, Berlin.
His research is concerned with the experimental investigation of human judgement – especially risk perception and decision-making under uncertainty. His publications frequently address applied issues including the impact of computerised advice on radiologists' cancer screening decisions; magistrates' bail decision-making; effect of personality and emotion on stock traders' decisions, optimistic bias in convicted prisoners, procrastination in anaesthetists' decision-making and the misconceptions of professional footballers. He has also published papers investigating cognitive illusions such as the sunk cost fallacy, the gambler's fallacy, the hot hand fallacy and overconfidence.
His books include "Judgmental Forecasting" (1987); "Subjective Probability" (1994) and "Myths and Facts about Football" (2008).
Tim Bedford, Dept of Management Science, University of Strathclyde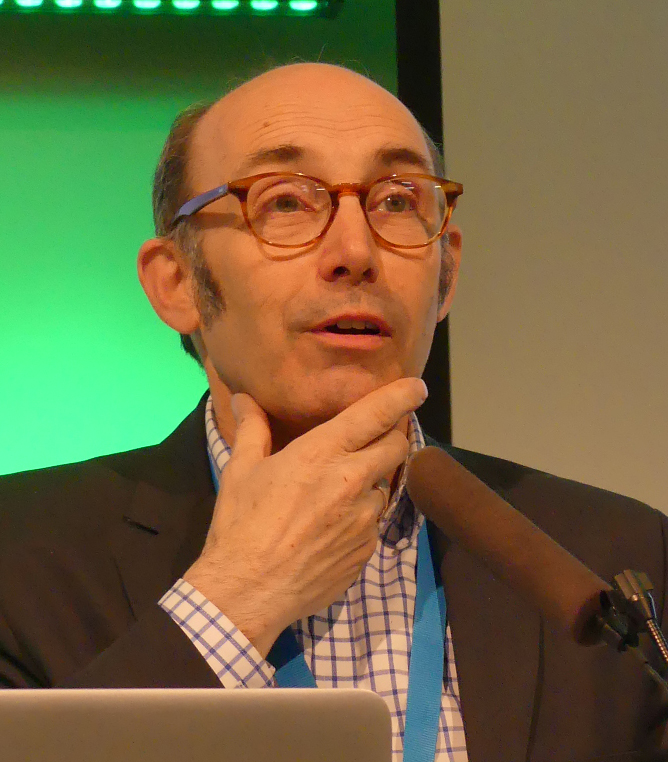 Professor Tim Bedford is Associate Principal of the University, leading the Research and Innovation portfolio in the University Executive Team, working in close collaboration with the Principal and Deputy Associate Principals Professors Lowit, Kerr and McArthur.
Key responsibilities within his Associate Principal role are: representing the R&I interests of the University in discussions with Government and other public bodies such as research and innovation funders; convening the University Research and Knowledge Exchange Committee and, with colleagues, developing the university strategy in research and innovation; providing leadership to cross-faculty initiatives such as the Technology and Innovation Centre and the University Strategic Themes; engaging with external university research partners in business and government; chairing the Taskforce on Innovation for CESAER, and being part of its Committee for Innovation and Impact.
Professor Bedford is a Fellow of the Royal Society of Edinburgh and a member of its Business Innovation Forum. In 2016 he was on the advisory board of the Reid Review of Scottish Innovation.
Gudela Grote, Dept of Management, Technology and Economics, ETH Zürich
Gudela Grote has been full Professor of Work and Organizational Psychology at the Department of Management, Technology, and Economics since 2000. Before she was Assistent Professor (since 1992) and Associate Professor (since 1997) at the ETH Zurich.
Prof. Grote was born on 4 December 1960 in Wiesbaden, Germany. She studied psychology at the University of Marburg and at the Technical University in Berlin. She was a Ph.D. student from 1984 to 1987 at the Georgia Institute of Technology, Atlanta, and received her doctorate there with a dissertation on the situational specificity and consistency of achievement motivation. Since 1988 she has continued her research at the ETH Zurich.
The main objective of her research is to provide psychologically based concepts and methods for integrative job and organizational design, taking into consideration the changing technological. economic and societal demands and opportunities. A special interest are the increasing flexibility and virtuality of work and their consequences for the individual and organizational management of uncertainty. Application fields for Prof. Grote`s research are e.g teamwork and standardization in high-risk systems, management of the psychological contract, career development, effects of new technologies on work processes, and collaborative planning within an between organizations.
Prof. Grote is associate editor of the journal Safety Science and member of the editorial board of several other journals. She has published widely on topics in Organizational Behavior, Human Factors, Human Resource Management, and safety management. She has worked with companies such as the Swiss Railways, Swiss Re and various public organizations. Together with Prof. Bruno Staffelbach from Zurich University she publishes annually the "Schweizer HR-Barometer".
Sven Ove Hansson, Dept of Philosophy and History, Royal Institute of Technology in Stockholm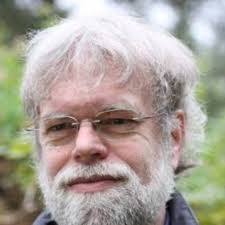 Sven Ove Hansson is professor in philosophy at the Royal Institute of Technology, Stockholm. He is editor-in-chief of Theoria and of the two book series Outstanding Contributions to Logic and Philosophy, Technology, and Society.
His research on risk and safety focuses on ethical and epistemological aspects. His other philosophical research includes contributions to the philosophy of science and technology, decision theory, logic, and moral and political philosophy.
He is member of the Royal Swedish Academy of Engineering Sciences and past president of the Society for Philosophy and Technology.
He has published well over 350 papers in refereed international journals and books. His books on risk-related topics include The Ethics of Risk (2013), Social and Ethical Aspects of Radiation Risk Management (edited with Deborah Oughton, 2013), The Role of Technology in Science (edited, 2015), The Ethics of Technology. Methods and Approaches (edited, 2017), and Handbook of Safety Principles (edited with Niklas Möller, Jan-Erik Holmberg, and Carl Rollenhagen, 2018).
Jaana Husu-Kallio, Chief Secretary, Ministry of Agriculture and Forestry
Since February 2012, Jaana Husu-Kallio has been the Permanent Secretary of the Ministry of Agriculture and Forestry of Finland. Since 2016 she has been a chair of the management board of European Food Safety Authority, a member since 2012.
Previously her roles included Director-General of the Finnish Food Safety Authority (from 2006) and Deputy-Director General of DG Health and Consumer Protection of the European Commission (from 2002). Before she joined the European Commission she worked in the Ministry as a Chief Veterinary Officer.
Dr. Husu-Kallio graduated as a veterinarian from the University of Helsinki (1984) and attained a PhD in veterinary microbiology in 1990 and a specialization degree in infectious animal diseases in 1992. She has been a member of the Royal Swedish Academy of Agriculture and Forestry since 2004 and received a Doctor Honoris Causa by the Faculty of Agriculture and Forestry of the University of Helsinki in 2008. She acted as a member of the Management Board of the University of Helsinki 2010 – 2013 and as the Chairman 2014 – 2017.
Joanna Linnerooth-Bayer, International Institute for Applied Systems Analysis, Austria, IIASA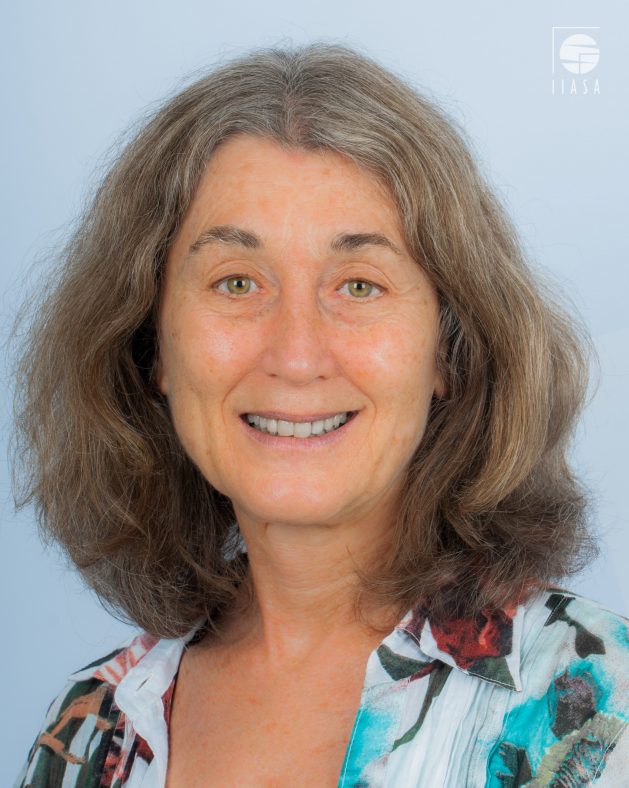 JoAnne Linnerooth-Bayer is director of the Risk and Resilience (RISK) Program at the International Institute for Applied Systems Analysis (IIASA) in Laxenburg, Austria. An economist by training, her current interest is global change and the risk of catastrophic events, and she investigates financial and other options for improving the management of catastrophic risks with a focus on the most vulnerable communities and countries. She and her colleagues have carried out extensive research on this topic, as well as nature-based solutions for disaster risk reduction, and are developing options for donor communities, as well as the climate adaptation community, to support pro-active disaster assistance. This research is part of her broader interest in governance and burden sharing especially in the context of adaptation to climate change. She is also active in designing and carrying out deliberative stakeholder processes, including smart gaming approaches, that co-generate policy options for disaster risk reduction.
JoAnne has published over 100 articles on topics of catastrophic risk. She has served twice as lead author on the International Panel of Climate Change (IPCC). She is a founding member of the Munich Climate Insurance Initiative and serves on the boards of the Austrian Climate Research Program, and the European Commission Environment Advisory Committee. Other affiliations include the faculty of Beijing Normal University and the Science Committee of the Chinese Academy of Disaster Reduction and Emergency Management.
The Discipline(s)of Risk Science
Panelists: Terje Aven, Gudela Grote, Sven Ove Hansson, Ragnar Löfstedt and Ahti Salo
The risk field with its basis in risk assessment, risk communication and risk management, has strongly developed the last 30-40 years, and has today applications all over the world and in most societal sectors. The field is commonly referred to as interdisciplinary in its scope but it is also seen as a distinct science.
The Panel will discuss foundational issues related to this field: What are these disciplines and sciences forming the risk field, and how are they interacting? Can we really speak about a distinct risk science – how is it defined and what are its basic features and challenges? Is it important for the risk field to be recognized as a distinct science? A main focus of the discussion will be on the practical implications, how the foundational work can further enhance the quality of risk assessments, risk communication and risk management, and influence and strengthen societal impact.