The 2019 SRA-E Benelux Chapter annual meeting/conference "Reasoning with Uncertainty" will be held March 25-26, 2019, at the University of Luxembourg in Luxembourg.
Please access the full programme by clicking HERE.
Please access the abstracts book by clicking HERE.
Registration for the SRA Benelux Annual Conference 2019 is open at the following link:
https://www.eventbrite.co.uk/e/society-for-risk-analysis-benelux-conference-2019-registration-53855205369
Registration is free but mandatory to participate in the conference. In order to be included in the participant list, please ensure that you register before 8 March 2019.
Experts, practitioners and policy makers often have to make decisions under conditions of uncertainty. This sometimes leads to catastrophic outcomes, but often also results in averted disasters, innovation and unexpected discoveries. This conference, is devoted to how risk research(ers) can better inform decision-making in the face of uncertainty, anticipate negative outcomes, increase the propensity for positive outcomes, and better communicate uncertainty.
The event brings together researchers from the Benelux region and globally to present their latest research on the following themes:
Systemic risks
Brexit and future stability of the EU
Climate change
Health and safety
Energy

Education
Cybersecurity
Artificial intelligence
Smart cities and urban development
This conference is aimed at bringing together researchers, academics, practitioners and policy makers from the Benelux region and beyond to discuss common issues of interest. Members of the SRA-E, SRA International and other regional SRA organizations are also most welcome to participate.
HIGHLIGHTS: We have a great line-up of high-level speakers from academia, industry and government speaking on three special panels that will address "Brexit and the future stability of the EU", "Space exploration" and "Digital Futures".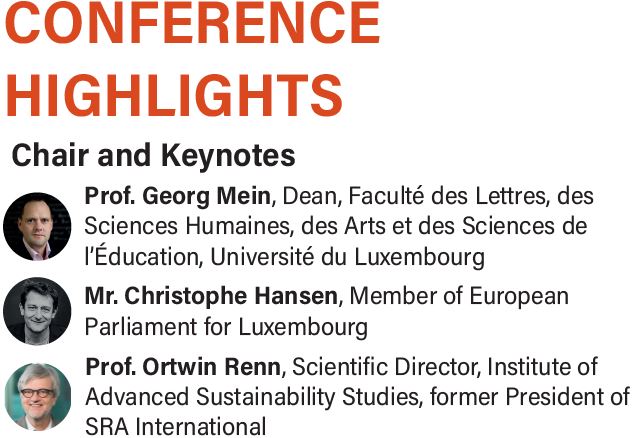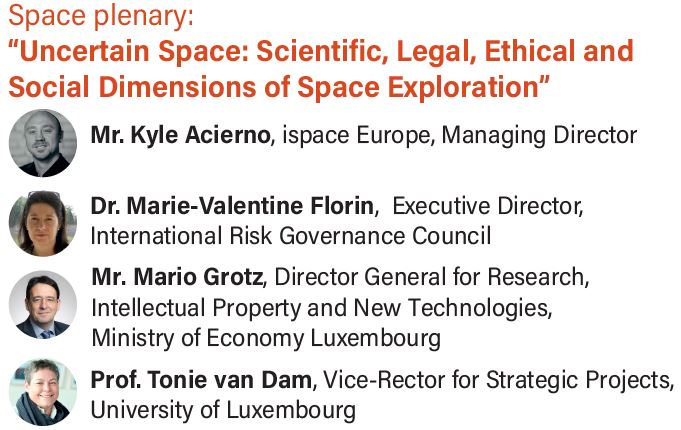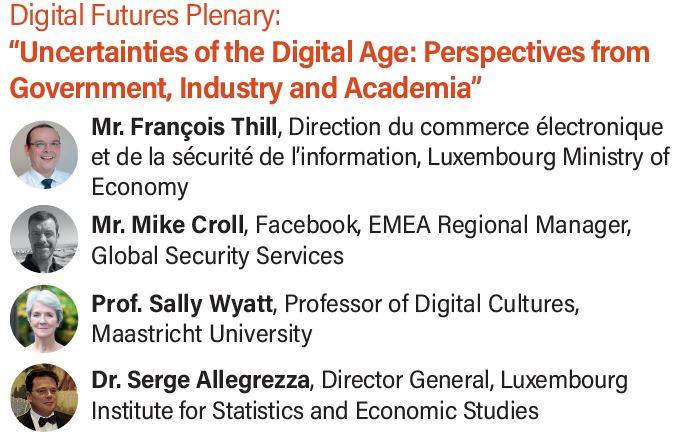 Conference venue:
The conference will be held at the University of Luxembourg, on 25-26 March 2019 at the Belval Campus, situated in the south of Luxembourg.
The University is located in what used to be a steel production facility, which was abandoned in the late 1990s with the decline in steel production and redeveloped as a scientific and cultural centre in 2001. The University and research centre buildings have been built around and into the remains of the steel factory as a way of preserving the industrial heritage of the site.
We look forward to seeing you in Luxembourg!